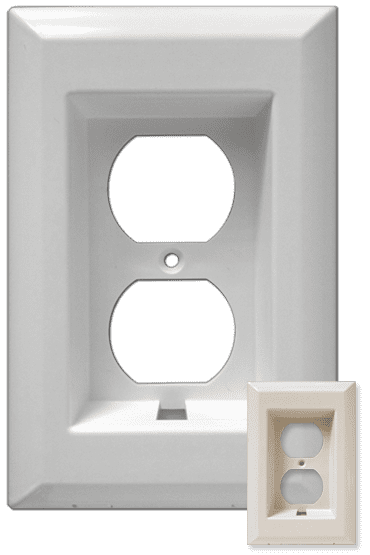 SAY HELLO TO THE CORDINI® Cord Storage Device
With a Quick and Easy Installation, Eliminate Excess Cords Anywhere!
Cordini is a cord storage device, that easily eliminates excessive cord length, right from the outlet. Not only does Cordini hide your unsightly cords, but it can also help prevent accidents, eliminate trip hazards and keep your toddlers and pets safe! With 3 different variations and 2 color options to choose from, your Cordini will blend seamlessly into your home decor!
AVAILABLE IN 2 COLORS & 3 DIFFERENT STYLES!
"Cordini is a very useful product. The problem of having excess cords on the floors and counters has now been fixed!! Thanks Cordini!! I put it to the test to see if it would hold the cord for my flat iron. I was able to wrap 5 feet of that think cord into the Cordini which left plenty for me to flat iron my hair. Amazing!"
AVAILABLE IN SINGLE, 2- PACK AND 4-PACK VARIETY